I AM
Here is a freebie for you to download if you like. I was inspired to create a new decree/meditation and to turn it into a mini-poster (8.5x11").
Doing that is so much fun for me! First, I love focusing the energy and playing around with the words until they seem to catalyze optimal focus and energy when I read them. Then, I love playing with color and images and graphics to create a "delivery vehicle" for the words. Then, I love offering it to you as a gift!
Here's what it looks like: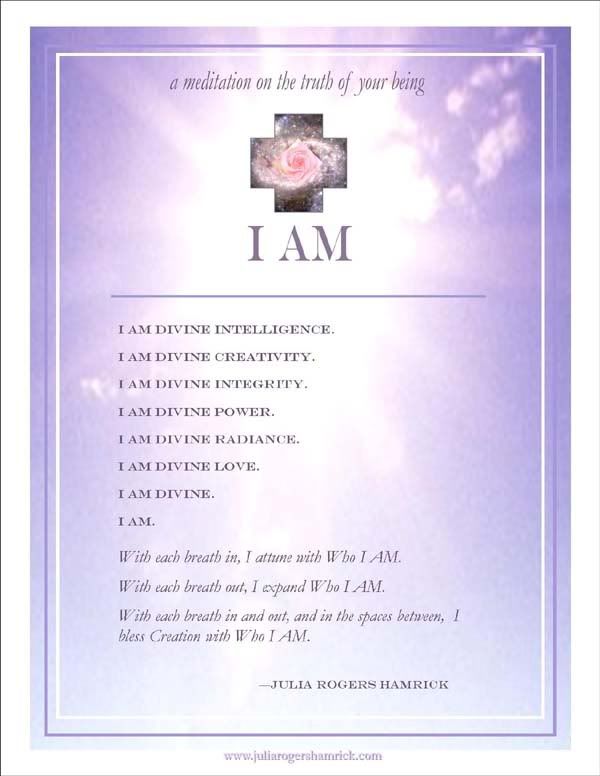 And here's a link to the PDF for you to download and print it out:
Enjoy!
Oh--and be on the lookout for my Summer newsletter--if you're on my list, you'll be getting it in your email box tomorrow!