My streamlined Christmas?
Even with my drastically streamlined Christmas, I have been swallowed up in holiday preparations! I think I have the gift procurement largely covered--thank you, Internet--though I still need to work on packaging and distribution. (I'm so grateful gift bags were invented!) I've mailed all the gifts that need to be mailed, and now it's down to the family and local friends.

This weekend, I, with the help of Rick and Stepdaughter #3, made a gazillion "Do Not Opens," the addictive little cheese biscuits that my dear late mom made into a holiday staple. (You can read the story behind the name in one of my blog entries from last year.) I adapted her recipe and have been giving them as gifts for the last 4 or 5 years and have created addicts of the kids, the neighbors and some of Rick's work cohorts. I still have about 4 long rolls of the dough to cut into little coin-sized cookies and bake off, but I'm waiting for a second wind to do it. I spent from 1 pm yesterday (Sunday) till 1 am this a.m. making and baking Do Nots and I am burned out on that endeavor for now!

What I did today, however, was really pretty fun. I created a little 8.5x11" poster as one of the 3 holiday gifts I'm giving to my mailing list people this week. It is about the fastest one I've ever made--it just flowed together really easily and designed itself! Which is fortunate, because I also needed to spend a bunch of time getting the mailing written and laid out and ready for Rick to make into html. (If you're not on the list, hurry and add your name so you'll get the mailing! There's a little window for doing that on this page, down and to the right.)
I'm giving the poster, an audio download of my latest teleseminar, and a teleconference December 26 to help those who are discombobulated by the holidays to become re-combobulated. I know a lot of folks are going to be with family of origin, and in my experience, there's nothing with the potential to make you forget you're God more than that!

Here's what the poster looks like: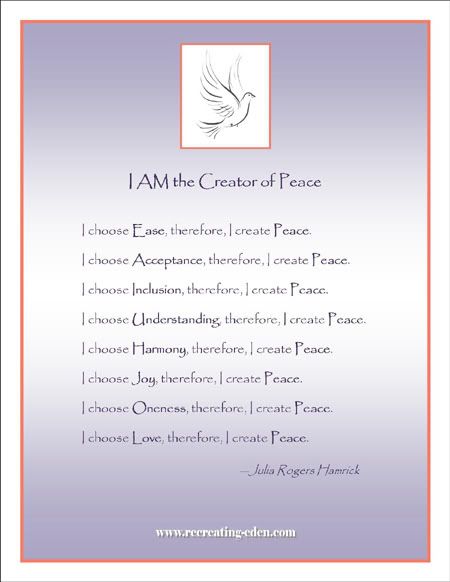 Rick brought home 2 beautiful poinsettias this afternoon. I placed one in the living room and one in our dining area. We are now officially decorated for Christmas. I told you I was cutting back!