Lesson: stay centered in the current
I've just completed the 1001 tasks that are necessary when I put together a newsletter, so in case you've been checking lately and finding no blog entry, that's why. The Spring 2007 newsletter will be out in the morning with several new articles and other timely stuff. We're also participating in an Amazon campaign that's going on today, which always requires it's own boatload of tasks. Tony and I have been pedal to the metal.
The Amazon campaign is for Peggy McColl's new book, Your Destiny Switch, which is being released by Hay House tomorrow, May 1. I haven't had a chance to read it but it sounds great. Neal Donald Walsch wrote the foreward and had great things to say about it. You can find out about all the goodies you can get when you buy a copy by going here. I'm offering some cool stuff--be sure to find my name in the box on the right at the top of the list of the participants and click on it. It's labeled "Spirituality, Wellness, Health."

I have a special appreciation for Peggy--she's the expert who has engineered all the Amazon campaigns for Hay House and others, and has been kind enough to include me, which has helped greatly in my becoming known. She is, as they say, a mensch!
I found a lovely metaphor in my Endless Pool yesterday. It was a bit soggy, but usable. (Go ahead—roll your eyes) I was swimming along against the current, doing my adapted version of breast stroke. I turn the current up pretty high so that I can lean into it and not sink, while keeping my toes touching the step that that is formed by the excavation for the deeper area, and I do the upper body breast stroke moves. But instead of frog kick, which is hard on my knees because of the strong thrust required, I just flex my knees and kind of bounce diagonally on the step in the same rhythm as I would normally do a frog kick. Yeah—I know—that's a confusing description, but picture a leaping cat Jaguar hood ornament like this one, with the step at his back tippy-toes, and you've got the basic position.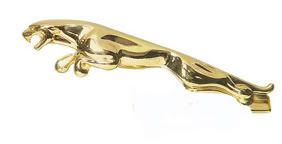 Then imagine thrusting toward the current and being returned to the step over and over again. It's an amazingly great substitute for a standard breast stroke, which is great, because I do love that stroke and would not want to give it up entirely.
I had a lot on my mind as I was doing this yesterday—let me confess, I was not in Easy World as I was thinking and stroking— and I found myself wobbling from left to right and having trouble staying centered in the current. My experience because of it was bumpy, whereas, usually, it's been quite smooth. I realize that the difference was that my mind was not centered, and thus, my body was not centered, either. As soon as I realized this and brought my focus into Easy World, I was able to find the sweet spot in the current and coordinate with the flow of it and stay in the center.
Now, granted, the object in the Endless Pool is to swim against the flow of the water from the current generator, and in life, you generally want to go with the flow, but I believe the principle applies either way—if you are thinking thoughts with a Difficult World theme, you're not going to have a smooth ride, you're going to experience turbulence, and it's going to be hard to find the center. So my pool is turning out to be a grand training tool for more than just my muscles.
I've kind of been overdoing it in my lust for getting back in shape—I've been swimming or doing aqua-aerobics for a solid 45 minutes every day since I got the pool, and it turns out, that may not have been all that smart. My body was not happy. I went to the chiropractor today and he muscle tested me and we figured out that for now I need to back off to 20 minutes of moderate-to-easy (!) swimming per day until I build up. I guess I've been doing as much breaking down as building up. So I skipped the swimming altogether today—the first time I missed in 12 days—and will start my new moderate regimen tomorrow. Patience is something I'm still learning…
Look for Rising Times in your inbox in the a.m.! And remember to check out Peggy's book!