Michigan vacation 2010
This picture of me on the beach at sunset in front of the cottage kind of sums things up!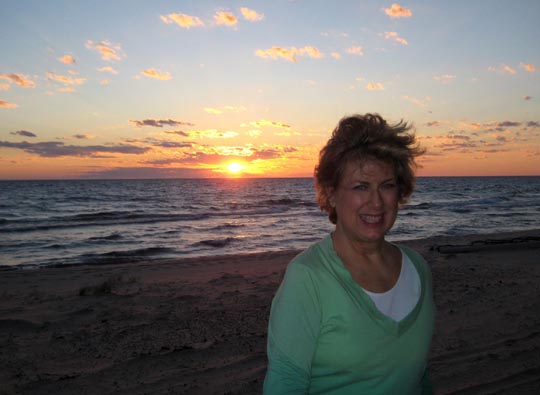 And this picture of my favorite spot on the front porch of the cottage does, too.
Hopefully, I'll get ambitious and actually write something soon, but for now, the photos will have to do! I'm sure you understand.
I live in Easy World where everything is easy. Breathing...relaxing...allowing...and enjoying...and what do you know? Magic is unfolding!!!